Easily create zones to effectively repel mosquitoes.
Push button to start, then stop worrying about mosquitoes. No scent, no sprays, no chemicals on your skin.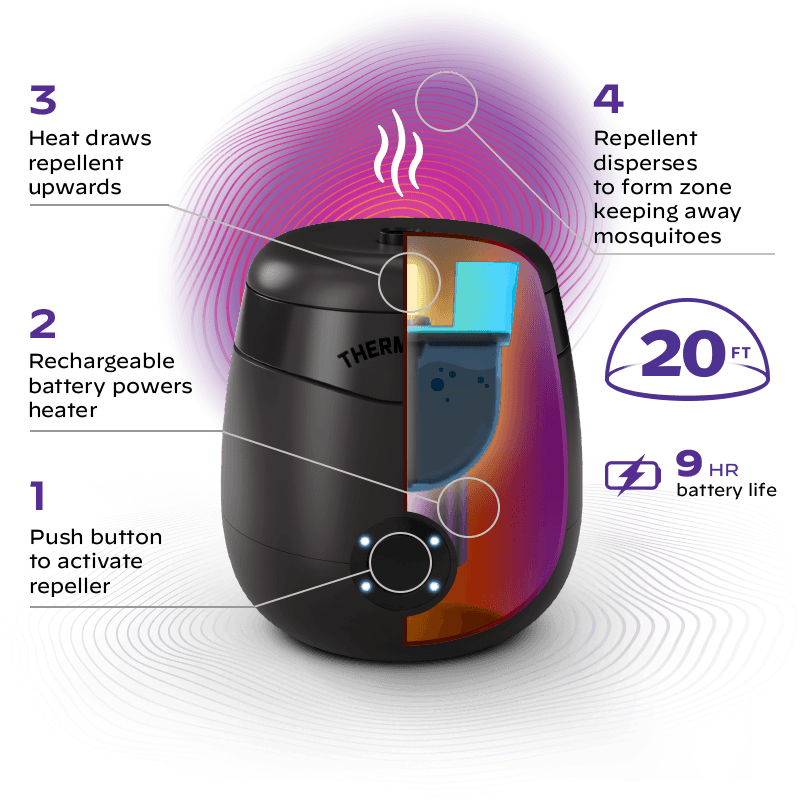 Pro Reviews
THE BEST MOSQUITO CONTROL GEAR FOR YOUR PATIO OR YARD - "Compared with other methods of mosquito control, the E55 is more effective and more user friendly overall."
A SMALL MOSQUITO REPELLER THAT ACTUALLY WORKS - "The biggest selling point for me, however, was the E55's efficacy. I have to say it worked incredibly well every single time we used it."
"Mosquitos suck, but pick the right spot and you can avoid them altogether. When all of that doesn't work, bring a Thermacell Lantern or their more backpacker-friendly version—the stuff works"
User Reviews
Verified Customer, USA
I recently started using the EL55 Rechargeable Mosquito Repel on my patio and I must say I am pretty impressed with its performance. The product is easy to use and comes with a rechargeable battery that lasts for hours on a single charge. What I love most about this product is that it was very effective in keeping mosquitoes away from me and my family.
Verified Customer, USA
9 people (5 adults and 4 kids) were camping and last year the mosquitos ruined the outdoor aspect of our trip. Found these by chance and I am here to tell you they are nothing short of a miracle. We set 5 up all around our campsite creating a safe zone. Not a bite or buzz. As soon as we stepped out of our perimeter it was epic plague-like attacks on every inch of flesh. These are must-haves and the creator of this product should be hailed as the genius they are.
Unmosquito your life with the technology that's right for you.
Shop by category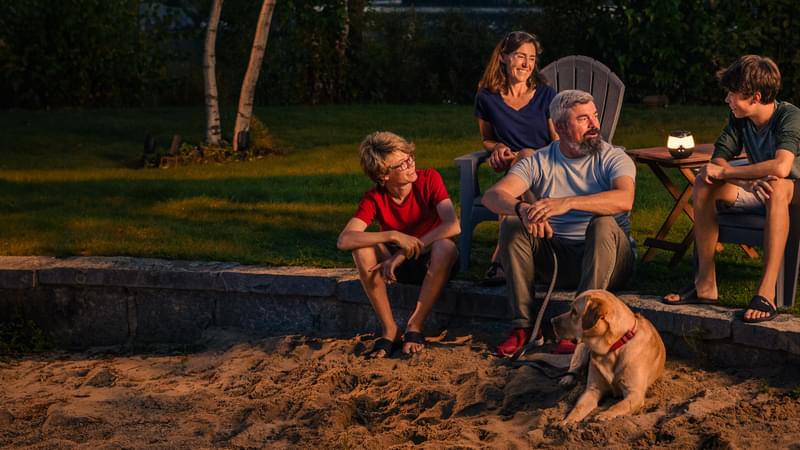 Stay out later, keep mosquitoes away longer.
Introducing: EL55 Rechargeable Repeller + Glow Light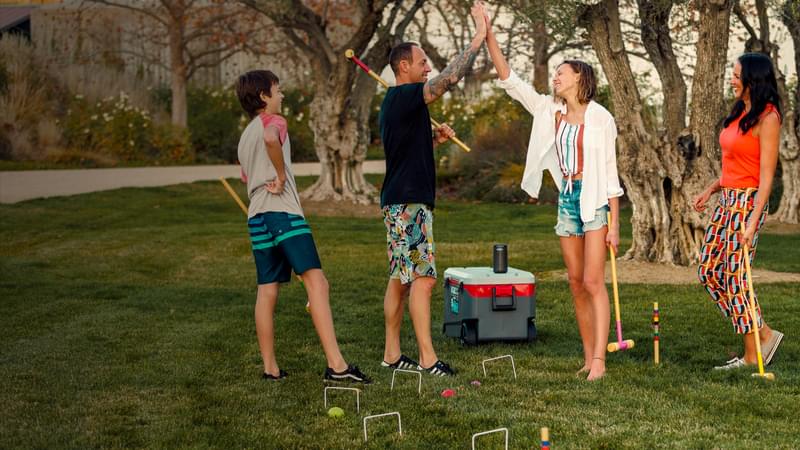 Uninvite mosquitoes from your outdoor fun.
Protect the ones you love from the bugs you don't.
Easily create zones to effectively repel mosquitoes.
Go and live your best outside life.
Our Top Sellers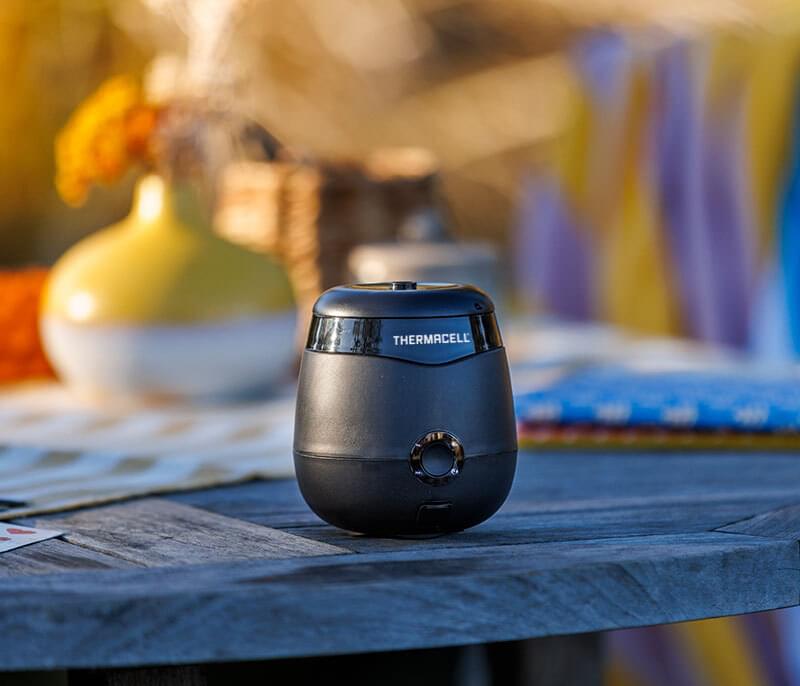 E-Series
Compact, powerful, and easy to use.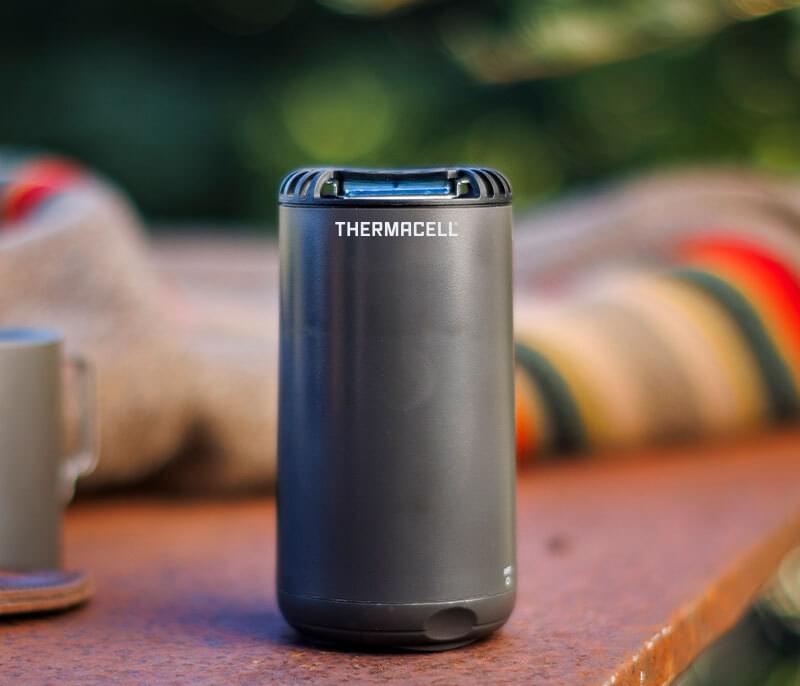 Patio Series
Always on trend, simplified mosquito defense.
Life's outside moments and memories
belong to you, not mosquitoes

The good kind of buzz
Inspiration from our anti-mosquito aficionados.
Moments from the fun zone
Share your fun and memories from out there.